Adjustable Pedestal Steps
PS06DIA
Pedestal Step 6W Diamond Grip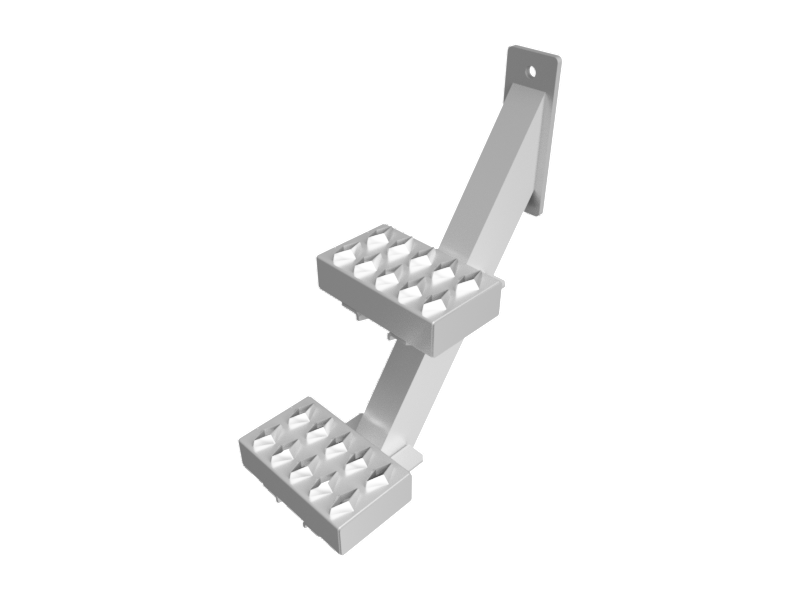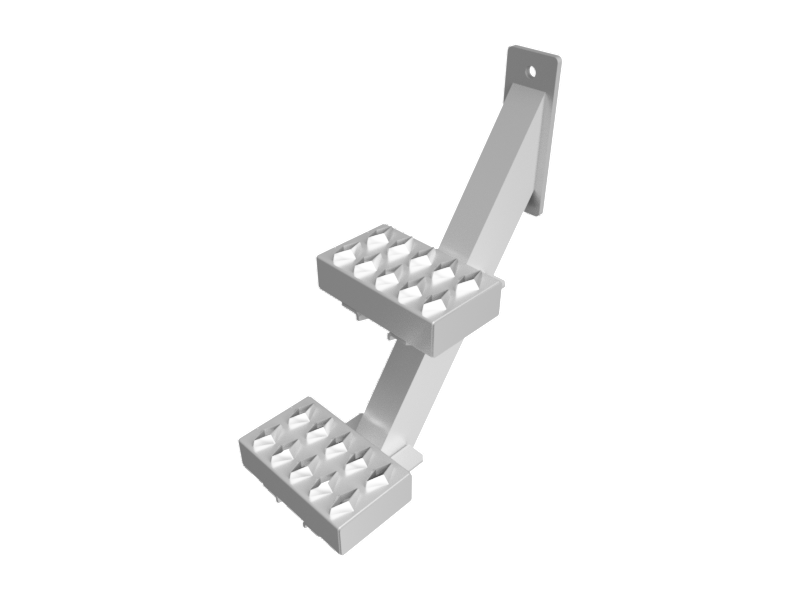 Dimensions:
6in x 19.75in x 21in
(W x D x H)
Weight: 8lbs
---
Adjustable Pedestal Step, 6"W x 19.75"D x 21"H, two (2) Diamond Grip steps on angled tube, aluminum
Adjustable, Bolt-On style allows for servicing and off-set mounting.
Mounts to frame on two vertical bolts.
May require drilling in frame to mount.