In-frame Box
IF220924
In-frame Box 22Wx9Dx24L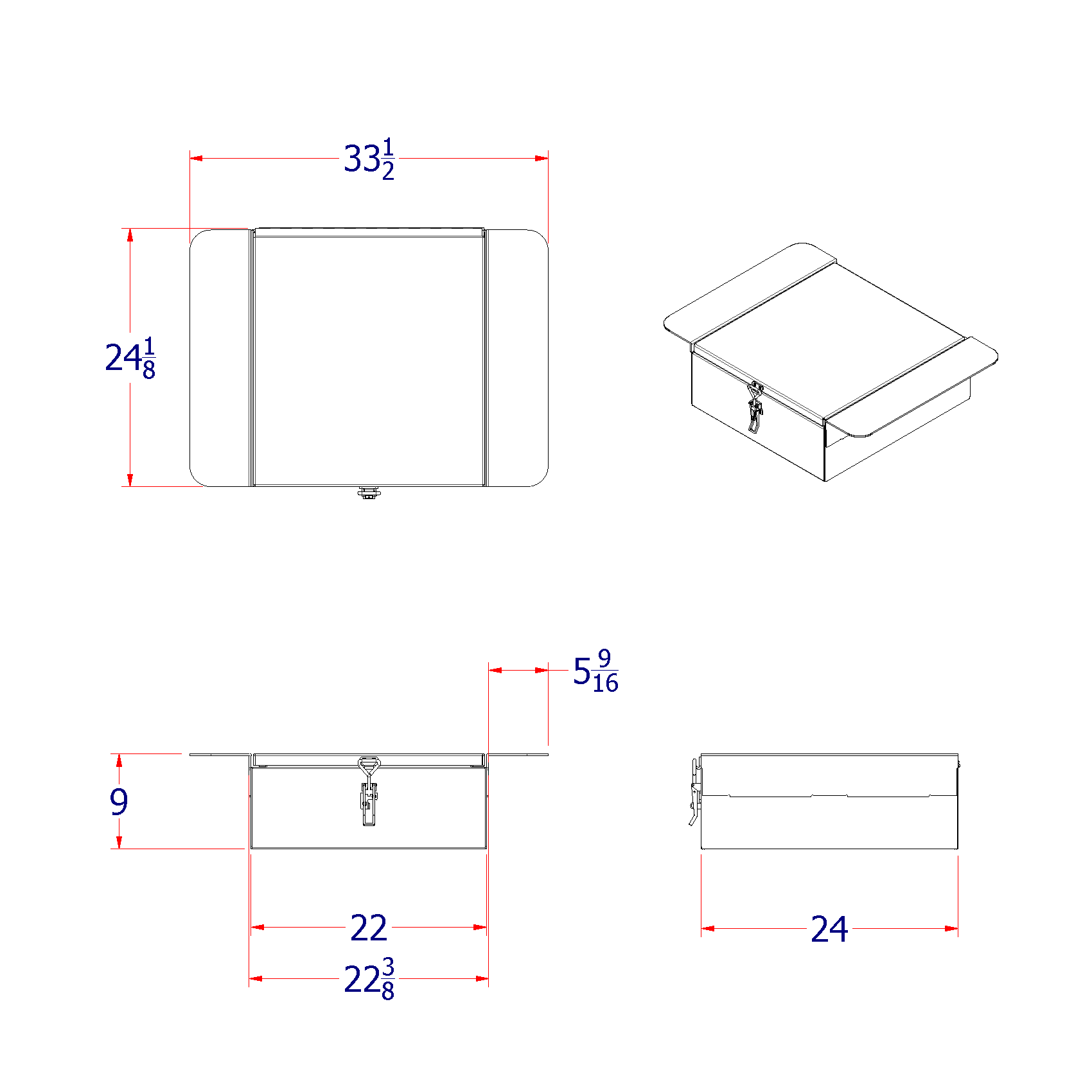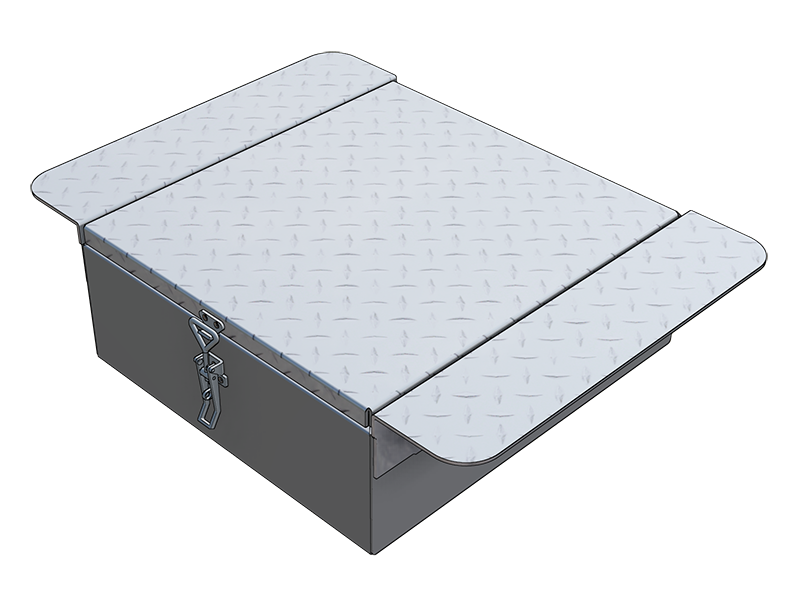 Dimensions:
33.5in x 24in x 9in
(W x D x H)
Weight: 39lbs
---
In-frame Box w Checker Plate lid, pad-lockable latch, flange mount & frame clips.
Mounting flange is checker plate and is level with lid.
May be custom-ordered with lower drive-shaft notch to increase depth.
No additional hardware required.