Air Actuated Signs for Cab Guards
ADS-D72
Air "D" Sign with Reflective Red & White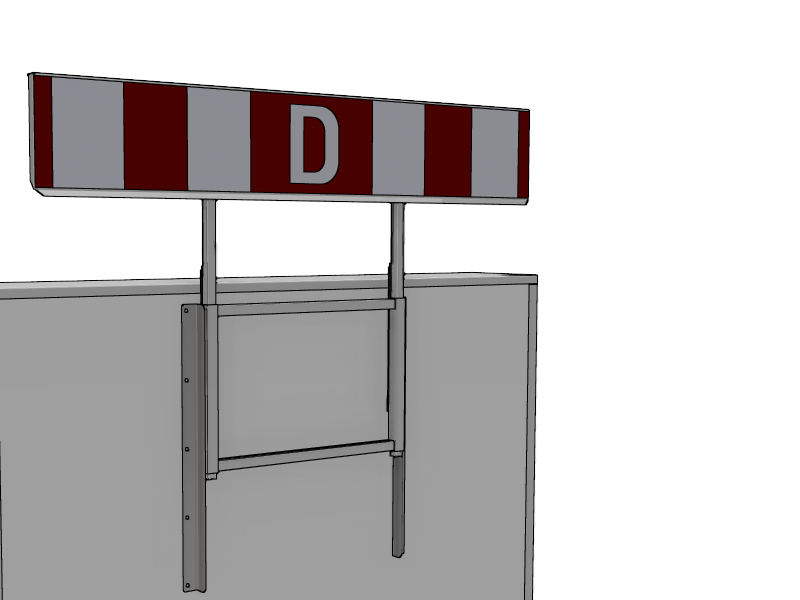 Dimensions:
72in x 3in x 46in
(W x D x H)
Weight: 87lbs
---
Air "D" Sign, 72"W reflective red & white "D", dual cylinders, SS frame & slide tubes
Features double-acting cylinders and reflectorized red and white "D" signage. Fits all ACE Cab guards.
Cylinder stroke is 14". Check cab height and rack set-up for proper height and clearance.